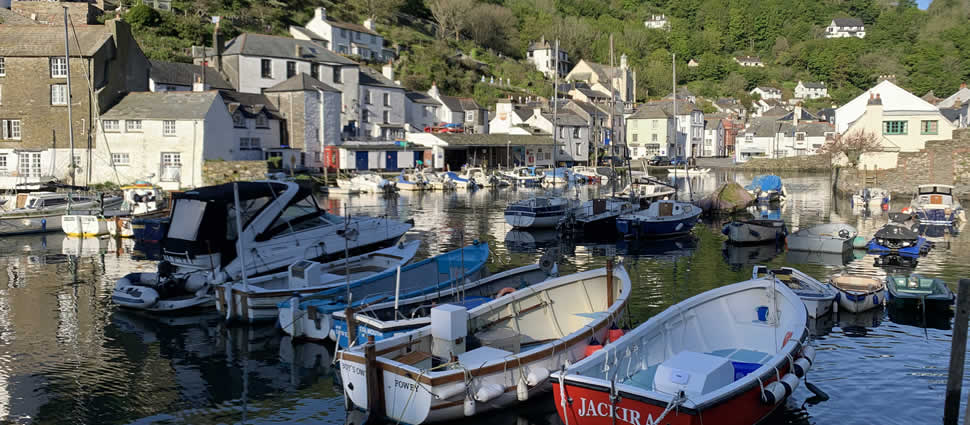 Polperro benefits from many High Quality Pubs and Restaurants, specialising in locally-caught fish dishes and traditional homemade English food. Below is a list of our favourites, all within a short easy walk from the Hotel.
Please check out their website or facebook page for menus, prices, and more information as to any precautionary Covid-19 Measures.

Pubs / Bars
Our local pubs are open all year round. The majority of the Pubs do not offer advance bookings but during busy time periods many of them offer a waiting list service for a table. Please also be aware that many of the Pubs have limited indoor seating and so during bad weather there may be a longer wait than usual for a table. We currently advise heading out for an evening pub meal no later than 6pm to ensure you can get on their waiting list for the evening.
Restaurants
Our local restaurants close in the winter months and re-open in the spring, often from the Easter holidays onwards. Advance Booking is essential for all of the local Restaurants as they are very popular with locals and tourists alike and can book up months in advance during the summer / autumn season.
Take-Away
Takeaway pizza at Bean & Scone - A cream tea cafe during the day and an excellent takeaway pizzeria during the evening.
Burger in a Brioche - Reopening for the summer season from July 2022. Gourmet burgers and sides made by the chef of Couches Restaurant.
Chip Ahoy - Takeaway fish and chip shop on the harbour.
Additionally, many of the Pubs are also offering take-away menu options. Please see their website or facebook page for more details.